01. Necessary documents
What You Need
---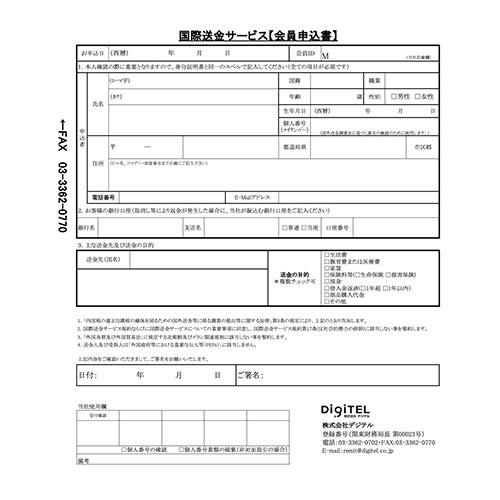 Membership application form
You can download the form.
---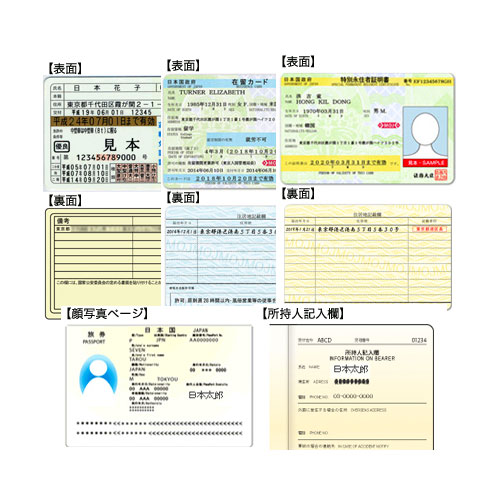 Identification document
One of the resident cards, driver's license or passport issued in Japan.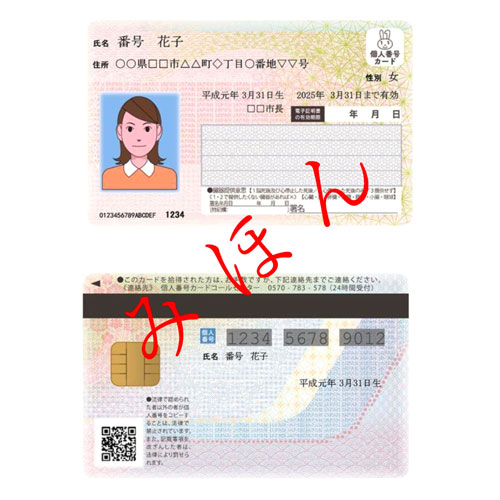 My Number
One of the following: My Number Card, My Number Notice or Resident Card with My Number on it.
---
02. How to Apply
Request for remittance
---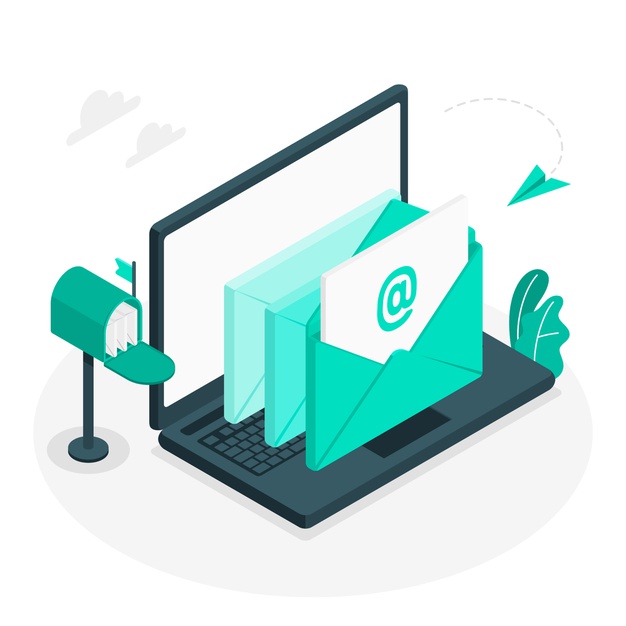 ---
1. direct submission
Please bring the necessary documents for membership application to the store window or send a copy (both sides of the identification document must be copied) by mail, fax, or e-mail attachment.
---
03. Member registration completed
MEMBER REGISTERED
---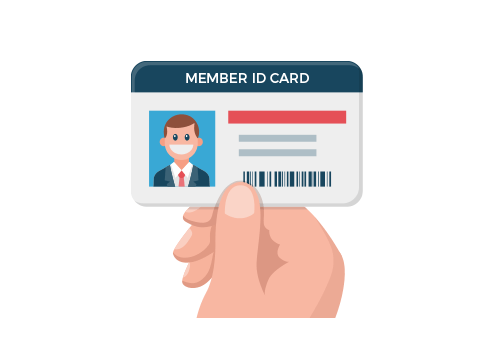 ---
・You can send money when you receive an email from us if you use the e-KYC mobile app.
・You can send money when you receive non-forwardable postal mail if you submit the documents directly.
・Please keep your membership card in a safe place.

---